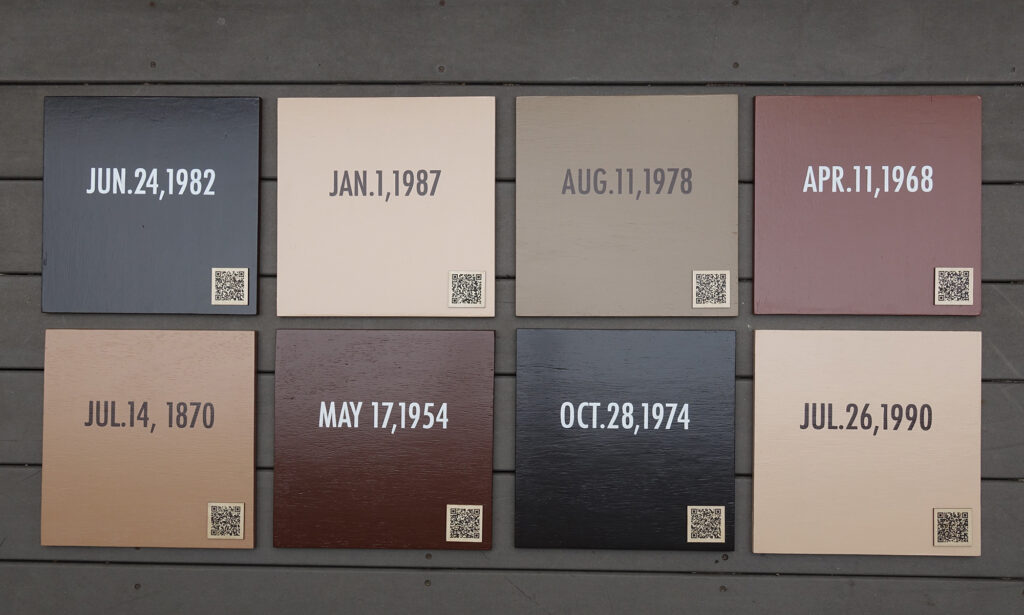 September 1- November 4, 2020:
The Museum of Boulder 2205 Broadway, Boulder, CO

'Right On' is a series of paintings in response to the social crisis related to the 2020 protests and systemic racism. Eng, appropriates conceptual artist, On Kawara's 'Date Series', and transforms it into a civil rights theme. 32 plaques painted in skin tone colors each have a date and a QR code. Each date corresponds to a historical event related to civil rights in the United States. 50% of the proceeds of sales of artworks go to the ACLU and Creative Catalyzers. More info.